Complimentary Full Package Offered to our Clients Included with all Services
We offer walk, lots of playtime and exercise, feeding, poop scoop, litter box change, cuddling, pampering, lots of love! Additional away-from-home care services include administration of medication and injections.
We care for a variety of animals such as dogs, cats, fish, birds, turtles, rabbits, ferrets, snakes, frogs, some exotics and small farm animals.
Visits are based on the quality of service provided, not quantity of time spent at the visit. The length of the visit will depend on the type of pet, the number of animals and routine.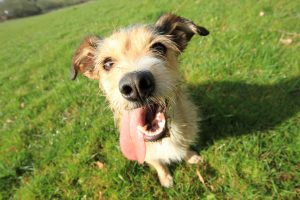 Home/Vacation Visits
Starting at $20 per visit.
Feed & change water, treats
Potty break/exercise
Litter box scoop, change and pickup after pets
Playtime/TLC
Administer medicine per veterinary instruction. Pills, oral liquid and some injections.
Bring in mail, packages and paper (optional)
Take trash to curb (optional)
Water indoor/outdoor plants (optional)
Adjust blinds/drapes and lights (optional)
Outside bird feeders (optional)
Basic Pool cleaning/skimmers (optional)

Mid-day Dog Walk:
Starting at $18
Potty break
Walk/exercise
Puppy visits

Pet Transportation:
Juggling time to get your pet to the vet, groomer, boarding or any local destination?
Starting at $26
Travel to and from destination. Round trip within 10 miles of pet's home, 75 cents/mile for every mile beyond ten.
Pet errands and shopping.

Pet waste removal
Dog waste contains a wide variety of bacteria and parasites such as E. Coil, and Giardia. Yuck! Also, cleaning up dog droppings also keeps wildlife and insects at bay. Let us take care of this job for you!
Starting at $25
Weekly, Bi-weekly, Monthly or one-time clean ups available.
Clean up and removal of pet waste (poop).
Smell elimination, yard sanitation and odor control also available.

Small farm animal care
Starting at $25
Feeding and care routine for outside farm animals.
Chickens, Goats, Pot Belly pigs, Lamas, Alpacas, mini horses, barn cats, exotics and more.

House Sitting
Starting at $18
Check on home with no pets. We can bring in the mail, packages, paper, water plants, adjust lights/blinds and other tasks as needed to check on your home.

Cage Cleaning
Starting at $10
Clean out bedding for hamsters, gerbils, fish tanks, bird cages and more. We customize this service as needed for your setup and request.