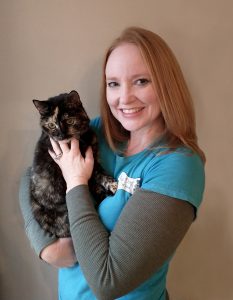 Welcome to Top Dog Pet Sitter! We are a professional pet-sitting company providing loving in-your-home care for your fur babies when you can't be there! At Top Dog Pet Sitter, your pets are able to stay in their own environment and enjoy their familiar routine. We keep their feeding schedule and give them plenty of love and attention (our favorite part of the job!) We consider all the pets we watch to be part of our extended family and treat them with all of the love we treat our own.
We have been in the pet-sitting business for over 17 years since 2005 and truly love what we do. Aside from meeting their physical needs, we also think it is important to form a bond with the pets we watch. This includes lots of affection, playtime, belly rubs, and hugs to keep your pets as comfortable and happy as possible. For your peace of mind, we also provide frequent updates complete with pictures and details of how the visit went. Our pet sitters are dependable and professional and trustworthy. We are confident that you will be happy you chose our pet-sitting services. We put a lot of heart into our work!
In addition to dogs and cats, we also serve a variety of other animals including birds, fish, reptiles, and small farm animals. Our pet-sitting services include drop-in visits, dog walks, cat sitting, small farm animal care, pet transportation, pet waste removal, cage cleaning, and more.
We service all of Villa Rica and many areas of Douglasville, Temple, Winston, and Carrollton in West Georgia.
We are…
Call Top Dog Pet Sitter today to set up a free meet-&-greet consultation with you and your pets!
(678) 665-2213