Complimentary Full Package Offered to our Clients Included with all Services
We offer walks, lots of playtime and exercise, feeding, poop scoop, litter box change, cuddling, pampering, and lots of love! Additional away-from-home care services include the administration of medication and injections.
We care for a variety of animals such as dogs, cats, fish, birds, turtles, rabbits, ferrets, snakes, frogs, some exotics, and small farm animals.
Visits are based on the quality of service provided, not the quantity of time spent at the visit. The length of the visit will depend on the type of pet, the number of animals, and the routine.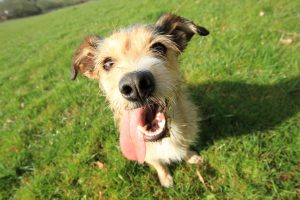 Drop-In Home Visits
Starting at $25 per visit.
$25 for the first pet and $2 for each additional pet per visit.
Feed, change the water, and give treats
Potty break/exercise
Litter box scoop, change and pick up after pets
Playtime/TLC
Administer medicine per veterinary instruction. Pills, oral liquid, and some injections.
Bring in mail, packages, and paper (optional)
Take trash to the curb (optional)
Water indoor/outdoor plants (optional)
Adjust blinds/drapes and lights (optional)
Outside bird feeders (optional)
Basic Pool cleaning/skimmers (optional)
---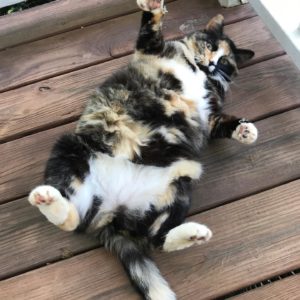 Cat Sitting
Starting at $25 per visit
$25 for the first cat and $2 for each additional cat per visit.
Most cats do better staying at home in their own environment. We will keep to your cat feeding and regimen. Every kitty has different needs so we will customize our care just for your kitty. All visits include human interaction and playtime (more or less depending on their personality), Clean litter boxes, refresh food/water, playtime, administer medicine, and any other requirements. All cats must be visited at least once per 24 hours as anything can happen when pets are left alone for an extended time.
---

Dog Walking
Whether you are working long hours or busy working from home we can give your dog some extra attention and exercise. We will take your dog for a walk or let out in your fenced yard for a potty break whichever your preference.
Starting at $25

Potty break (15-20 minutes)
Walk/exercise
Puppy visits
---

Bird Sitting
Rates start at $25 per visit.
$25 for the first Bird and $2 for each additional bird.
Birds are intelligent, vocal, and social creatures! Our visits will keep to their familiar activities, and toys (paper, etc) and provide conversation with companionship. Visits will include fresh food, water, vegetables, fruits, and other dietary needs. The cage will be cleaned daily (perches and floor) and droppings monitored for wellness. We have cared for all bird types and sizes including African Greys, Amazons, Small Cockatoos, Large Conjures, Finch, Parakeets, Small Conjures, Cockatiel, Large Cockatoos, and Macaws.
---

Reptiles & Exotic Pet Care
The rate starts at $25 per visit.
We care for a variety of reptiles and exotic pets such as Chameleons, Water Dragons, Tortoises, Snakes, Frogs, geckos, Bearded dragons, Turtles, and Lizards. These amazing creatures have different care requirements than other household pets and different care guidelines for each species. Our visits will keep the feeding schedule of insects (crickets, meal worms, flies, etc) supplements, fruits, activity level, temperature, and clean cage.
---

Pet Transportation
Juggling time to get your pet to the vet, groomer, boarding, or any local destination?
The rate starts at $30 per run.

Travel to and from a destination. Round trip within 10 miles of pet's home, $1 for every mile beyond ten.
Pet errands and shopping.
---

Pet waste removal
Dog waste contains a wide variety of bacteria and parasites such as E. Coil and Giardia. Yuck! Also, cleaning up dog droppings also keeps wildlife and insects at bay. Let us take care of this job for you!
Starting at $30
Weekly, Bi-weekly, Monthly, or one-time cleanups are available.
Clean up and remove pet waste (poop).
Smell elimination, yard sanitation, and odor control are also available.
---

Small farm animal care
Starting at $30
Feeding and care routine for outside farm animals.
Chickens, Goats, Pot Belly pigs, Lamas, Alpacas, mini horses, barn cats, exotics, and more.
---

Wedding Services
Contact us for pricing
Our Wedding Day Service is customized specifically for your needs. We will schedule a special free meet and greet session, well in advance of your wedding day, to discuss your exact needs and how we can make your pets' attendance at your wedding go smoothly and be an enjoyable experience for everyone.
---

House Check
Starting at $25

Check on the home with no pets. We can bring in the mail, packages, paper, water plants, adjust lights/blinds, and other tasks as needed to check on your home.
---

Cage Cleaning
Starting at $25
We customize this service as needed for your setup and request.
Replace bedding and clean cage area for hamsters, gerbils, and guinea pigs.
Clean Birdcages by replacing the floor/tray and cleaning other areas of droppings like perches.
Fish tanks (water change, clean filter, rocks/plants).