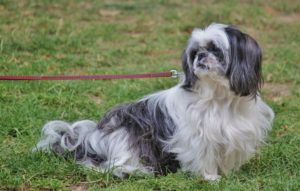 The kids are back in school. Like many working parents, your day starts before the sun rises. Between rush hour traffic and after school extra curricular activities, you are lucky to get home before the sun sets. The daily grind keeps you and your family busy all day, but what about Fido? After a getting used to a Summer filled with kids at home, extra playtime in the yard, and random daily walks, back to school can be pretty boring for your dog. Hiring a professional dog walking company, like Top Dog Pet Sitter, could be just what you and Fido need!
How Can Daily Dog Walking Help My Dog?
Fido sits and waits for you and the family to come home every day. In between naps he longingly stares at the door waiting for the moment his favorite humans walk through the door. If you are like most families, that wait can be 8-12 hours. A daily dog walking visit by one of our professional dog walkers can not only provide Fido with a break in the day, it can also allow him to relieve himself which can keep potty accidents from occurring and health keep Fido healthy. A midday dog walking visit can also provide exercise and mental stimulation for Fido, which makes for a happy companion when the family arrives back home!
Will Daily Dog Walking be a good fit for my dog?
If your dog is okay with staying home alone for at least 4-6 hours with out having an accident or becoming destructive to himself or your house, a midday dog walking visit should be a good option. Even new puppies or seniors that need to go out every 3-4 hours are good candidates for a midday dog walking visit Give our office a call or visit our services page to find out more about our midday dog walking service. We take the time to get to know each dog we care for to ensure that they are a good fit for the service!
Written by Julie Gajewski, CPPS. Julie has been pet sitting and working in the veterinary industry as both a technician and hospital administrator since 1997. She is a pet business consultant and a guest blog writer for pet sitters across the world. She lives in Florida with her husband and furry children, 2 Pugs and 4 cats. You can find out more about Julie by visiting her website.